DOT Brake Filling Wet to Dry Upgrade
Air in hydraulic lines can be troublesome; in a car or truck, it can be fatal. Evacuating the lines before charging with brake fluid is easily the most efficient way to eliminate trapped pockets of air. All vehicle manufacturers know this and have been doing it for decades, but DOT rated brake fluid can aggressively attack materials commonly used in vacuum pumps, like the vacuum pump oil and the Viton seals, so special variants must be used that are capable of safely ingesting some DOT fluids. Leybold developed these special variants many years ago, and they are widely used in the industry. Leybold has been innovating such solutions for more than a century, and now we continue that tradition by creating a better solution for brake line evacuation.
Leybold Proven Solution
Leybold's proven solution for this application has been oil-sealed rotary vane pumps like TRIVAC DOT or SOGEVAC DOT, and most of the time, small pumping speeds are required.
DOT brake fluid attacks mineral oil and VITON seals (FKM). Leybold's oil-sealed pumps are filled with DOT as pump fluid and have seals from EPDM instead of Viton.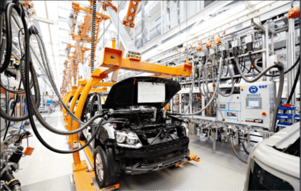 Leybold's Newest Dry Technology Solution
Some customers require higher pumping speeds than what traditional TRIVAC and SOGEVAC DOT pumps offer. The VARODRY HD 65 DOT offers capacities of 65 m3hr. This oil-free solution does not require DOT as pumping fluid.
The VARODRY is air cooled, the bearings and piston rings are protected with purge, and the SS silencer tube eliminates potential compatibility issues with some ABS materials not suitable with DOT fluids.
Here are some advantages to replacing traditional oil-sealed pumps with our VARODRY:
VARODRY VD65 runs on DOT brake filling line for 2 years

No down time

No maintenance

No oil disposal or waste

Cleaner and safer work environment

Reduced energy consumption
Success Story
About the Company & Initial Problem
This top automotive producer is dedicated to the manufacturing and development of cutting-edge technology for the automotive industry.
The company experienced false rejections and oil contamination of the master cylinder assembly line, where tire brake fluid is controlled and distributed. In this part of the process, two pumps lubricated with "CP3 Oil" (non-corrosive) are used to detect possible leaks in the car's brake fluid reservoir. However, this oil quickly becomes diluted due to its special composition and causes seal leaks of the vacuum pump, resulting in contamination of the work area and the releasing of vapors to the surrounding environment.
Challenges with Oil-Sealed Vacuum Pumps
There are many challenges that come along with using an oil-sealed pump. Some of these include:
Increase 30% in spare parts costs according to standard consumption in this type of pumps

Pump seals needing to be changed approximately every four to five months

High oil consumption with one to two liters per week

False rejections in the production line due to the loss of the properties of the lubricant, (which did not fulfill its sealing function to reach the required vacuum)

The line being turned off once a month (for one hour for each pump) to change the lubricant and damaged parts

Increase in maintenance man / hours

Increase in the purchase of maintenance kits due to the short life of the parts

Oil spills or emissions with negative environmental impact

Vapors emitted causing irritation when inhaled (affecting the health of the worker)



Leybold's Solution
The implementation of an oil-free vacuum pump was analyzed to root out the problems that the lubricant generates. The option also found that utilizing higher capacity pumps could reduce the number of pumps on the line, improving energy consumption and design. The versatility of the VARODRY VD 65 dry technology pump allowed the installation to be "plug & play" installation, reducing line downtime for system adaptation.
Results of Investment Obtained with Leybold VARODRY
No contamination on the production line

No consumption of kits or oil

Reduced maintenance man/hours

Zero production stoppages

Approximately 30% reduction in power consumption when using a single motor

Protection of personnel health by eliminating oil vapors

Oil residue removed from the vacuum pump

Zero risk of spills or polluting gases for the environment
Pump Evaluation and

Recommendations
After approximately two years running, the new pump was evaluated in a complete tear down. In the two years running, the new pump required zero maintenance and had zero downtime.

Inspection found the pump to be clean without any contamination, build up, or mechanical wear. Below are some pictures of the actual pump during its disassembly:
Inlet Screen and Motor Fan Cover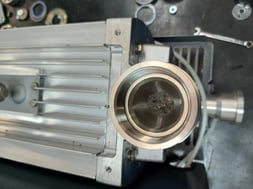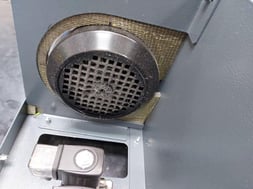 Recommendation - Add inlet particulate filter and clean fan cover periodically
Gas Ballast Area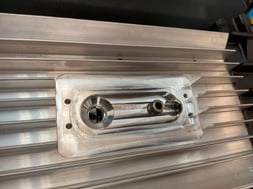 clean, excellent condition
Belt Assembly Area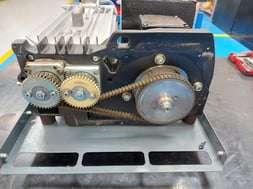 excellent condition
Bearing and Bearing Cavity Area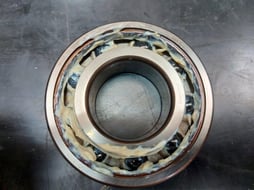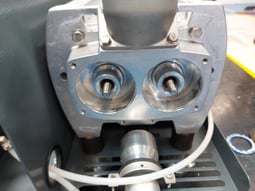 clean, excellent condition
Piston Ring Cavity and Piston Rings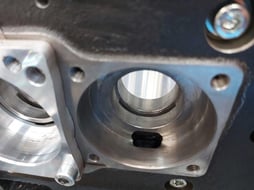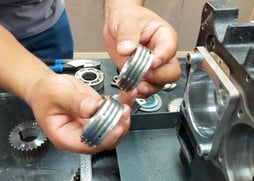 clean, excellent condition
Rotor Screws and Housing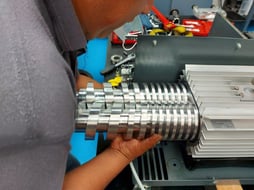 clean, excellent condition
Rotors and Housing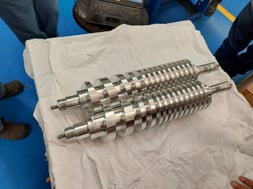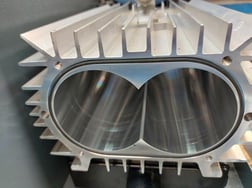 clean, excellent condition
Ultimate Vacuum After Reassembly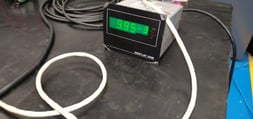 This success story was in partnership with MEISA, our exclusive Leybold vacuum representative for 30 years in Mexico.